Gallery
Ginny
Ginny (calico) has gone to live with Carly in Vero Beach, FL.
Hi Sandy,
Just a short note to let you know how Ginny is. She has become a member of our family, and Carly is taking great care of her. We are all enjoying spending time with her.
I know you were sad to see her go and must miss her, but she is in a safe home with people who love her, and she is a very happy (spoiled) kitty!
Thanks for everything
Raelyn
Grand Champion Casagrandes Domino of Top Shelf
My first grand champion, Casagrandes Domino of Top Shelf at age 10 months. Shown so beautifully by my friend and mentor Pam Rutan Dillmuth.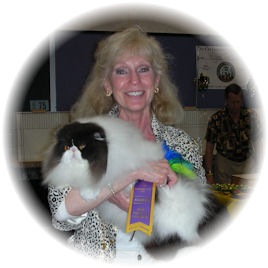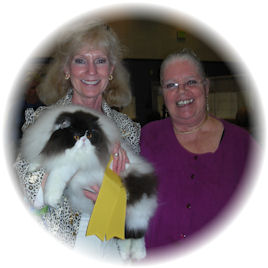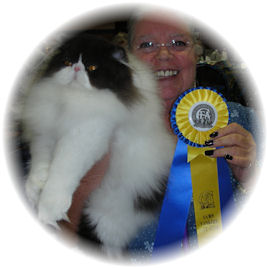 Domino
Third Best Kitten, Groton, CT. September 2010.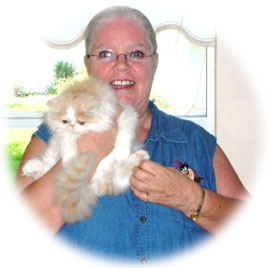 Angelito
Angelito has gone to his forever home to live with Terry. He was my first one to leave the nest.
Sammy
This is Sammy, now living with Terry.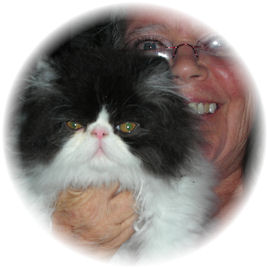 Domino
From Chloe's first litter.